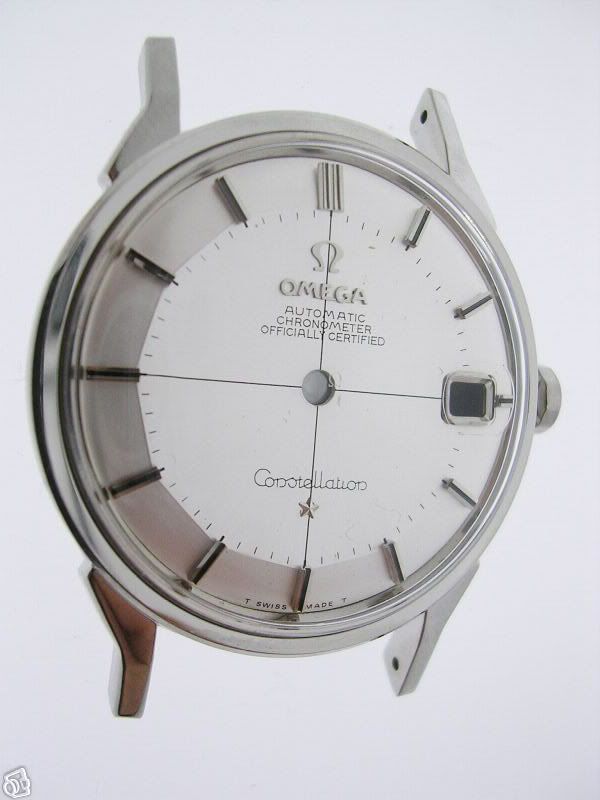 Just when we all thought the message about fake dials and ensembles was well and truly received, up pops another collection on eBay.
Described as "NOS" and "superb NOS" the three dials and one case listed by eBay seller
antqfrek
are all the handiwork of Chinese counterfeiters.
Please review
this essay
, written some time ago to expose these low quality fakes, and compare the examples with
antqfrek's
listings
1,
2,
3
and
4.
It will become obvious in no time at all that they are oriental 'confections' deliberately designed to defraud.
The case 14900 62 SC is one of the most faked case numbers of all Omega vintage Constellations and I am surprised that a seller with more than six thousand sales of jewellery, watches and miscellanea under his belt was not aware of this.
I have communicated to the seller
antqfrek
and advised him of the situation.
It will be really interesting to see if the seller chooses to pull the auctions or let them run. We'll add a postscript when the auction closes or is pulled.
POSTSCRIPT
I received this communication back from the seller:
"I appreciate you letting me know. I had no idea that they were fake. It would have never occurred to me that someone would go to the trouble to fake a watch dial! Crazy world I suppose. I am taking your word on the matter and I will be removing them as soon as I get to my computer later this morning. I appreciate you letting me know, my feedback means a great deal to me and I wouldn't care for it to become sullied by something like this."
Now, that's why
antqfrek
has a 100 percent positive feedback.