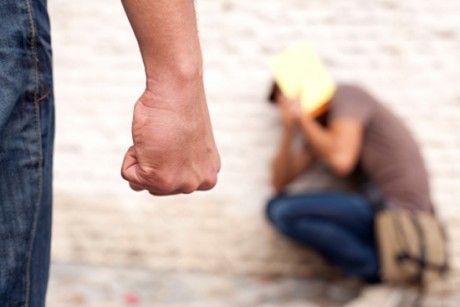 It is time for Australian watch aficionados to press the Australian Competition and Consumer Commission to act against large multinational watch conglomerates that bully customers into expensive service regimes and give them no choice in deciding where their watch is serviced.
In Australia, the Swiss watch industry has recently consolidated its MONOPOLY in the servicing and maintenance of watches within its stable of brands. How has it done this?
In a major blow against both competition and fair trade, the multinational conglomerates that own the majority of the most respected brands have acted to prevent the supply of parts to independent watchmakers across the country.
This action will cost Australian collectors and owners of quality watches a great deal of money over time. Let me provide you with a telling example.
I recently took two high-end 18k pieces to an official service agent and asked for both pieces to be "cleaned and oiled". The manager, after oooing and aaahing over the watches, told me that it would cost me a minimum of $645.00 to have each piece "serviced" in accordance with the brands "service regime"!
My response was "Now, hold on, who is the owner of these watches?" "I have just told you that I don't want the case polished or the dials touched in any way, or the crowns replaced or indeed any parts replaced without my express permission." The answer?
"Well, we can't service your pieces unless you agree to have your watches serviced according to our servicing protocol".
Unconscionable, bullying behaviour, do I hear you cry?
Fortunately, I knew a busy watchmaker who would comply with my requests for under a third of the price as long as I was prepared to take my turn in the line and wait six weeks for their return. I happily complied.
But, had the watchmaker needed to replace any part (other than generic gaskets) of either watch I would have been have been in the position of either having to return to the official agent and being forced to conform to its servicing protocol (which may have included sending the watches to Switzerland)........... or live with unserviceable watches.
By refusing to supply parts for both vintage and contemporary watches to any non-connected or independent watchmaker, the few large multi-nationals who own most of the quality brands are cutting off the lifeblood of the independent watchmaking industry, an industry that has a rich and long history of providing quality servicing at a reasonable cost to millions of Australians for as long as this country has existed.
In establishing a monopoly on servicing and maintenance in this country, the multinationals have accumulated the power to manipulate pricing at the expense of watch collectors and owners. This type of commercial bullying is patently Un-Australian, and we must resist it.
For if we don't, the following practices, already widespread, will become entrenched:
·

You will be forced to go back to the brand itself to have your watch repaired.

·

Your watch will be repaired under the terms dictated by the brand.

·

The brand may refuse to repair the watch if they consider it to be too old (this happens with a number of high end production brands).

·

Work carried out may include replacements for which you have not asked, but must pay for.

·

Free competition no longer exists. Swiss watch brands are working to ensure that any repair work is carried out exclusively in their work shop, on their terms.

·

Taking full advantage of the monopoly of spare part supply, the repair costs of watch servicing will continue to skyrocket.
An organisation called
Save-the-Time
has sprung up to uphold the rights of Australians to have a choice of where to service their watch at a reasonable price and to protect the livelihoods of hundreds of independent watchmakers around the country who have served us well.
Click here
to view the website, and, please, download and complete the petition, add your scanned signature and email it to the organisers.
Would you stand by and let the automobile industry restrict parts to its official dealerships and systemically and with commercial malice aforethought kill off the nation's independent car repairers?
Of course not!
And we should resist, by any means, this parallel attempt by the makers of engines that sit on your wrist to
restrict your commercial choices.